Value.
She is confident, has high self-esteem, and respects her own worth and potential.
Voice.
She communicates her thoughts clearly, resolves conflict effectively and advocates for herself productively.
Body.
She understands changes in her body, managing menstruation effectively and valuing health and wellness.
Rights.
She embraces her right to an education and understands her right to be free from exploitation, violence and forced marriage.
Path.
She has tools to envision her future, sets goals assertively and conducts action planning with ease.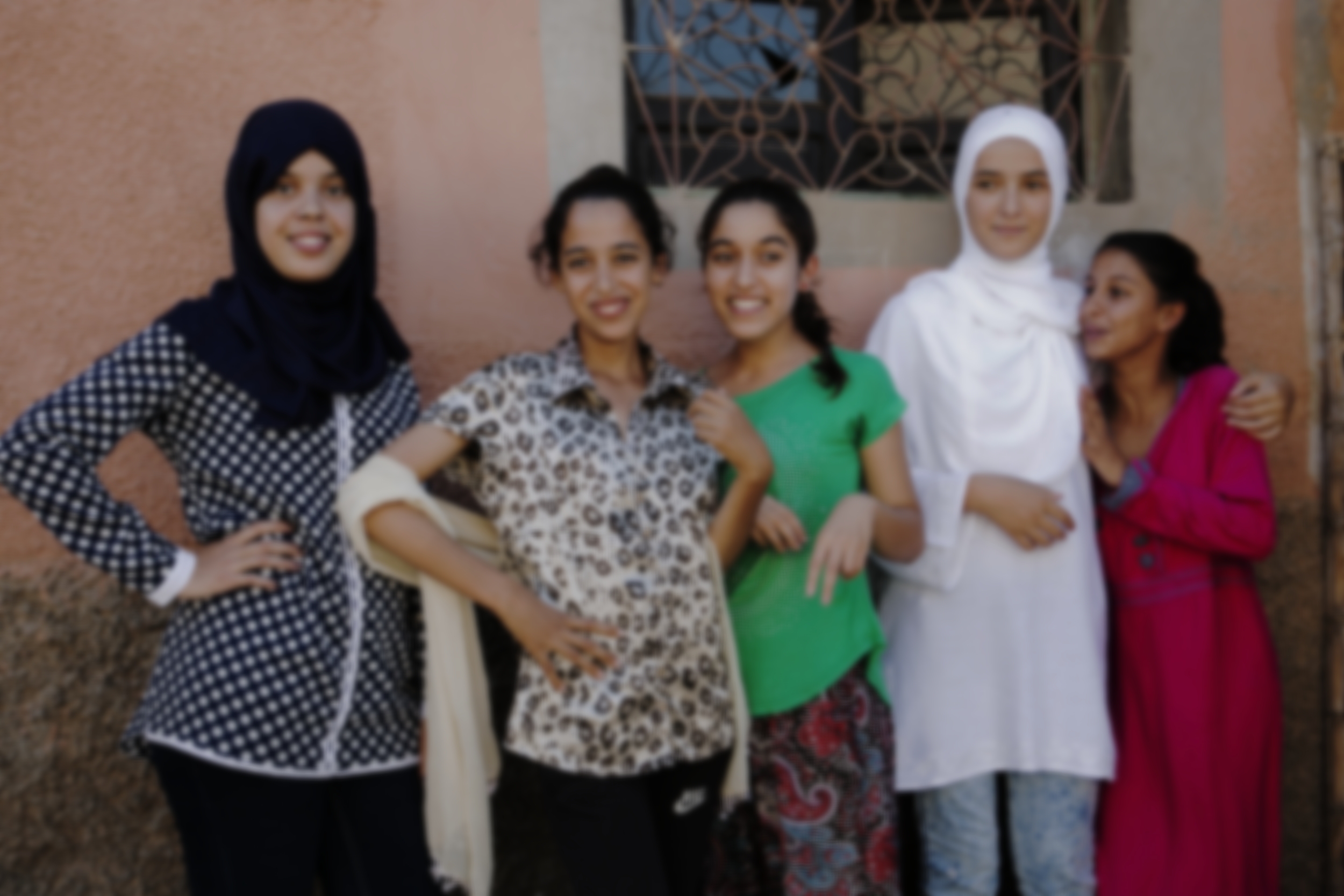 At Project Soar, we believe that empowered girls lead to empowered women, able to lift up their families, their communities, and ultimately their nations.
Project Soar is unique because it is an initiative dedicated to empowering teenage girls to become leaders of today and tomorrow, leaders who are activated, concerned, and powerful voices for inclusion and democracy.
How we work
Project Soar in a Box
Local Facilitators
Trained and equipped with all materials
AND KNOWLEDGE to launch PSB in their village
PS Empowered Weekly Workshops
Girls realise their
Voice, Value, Body, Rights, Path
Teenage girls attend 55+ hours of weekly workshops
developing self-confidence, leadership
and advocacy skills
Girls Join Project Soar Girl Leader Clubs
PSB Graduates join Girl-led PSB Alumni Clubs
to identify and address issues that they deem important
In 2016, Project Soar girls spent time with First Lady Michelle Obama, as she visited Morocco during the filming of her CNN film 'We Will Rise". 
Mrs. Obama's Let Girls Learn Initiative aimed to further the education of girls around the world, and Project Soar beneficiaries and staff then visited to the White House, as guests of Mrs. Obama, for the screening of 'We Will Rise' in celebration of the International Day of the Girl.
"At Project Soar, I find my dreams. I hope Project Soar can be in many places in the world. Thank you very much for helping us. I love you Project Soar."
- Zineb, Project Soar Girl Leader, Douar Laadam, April 2018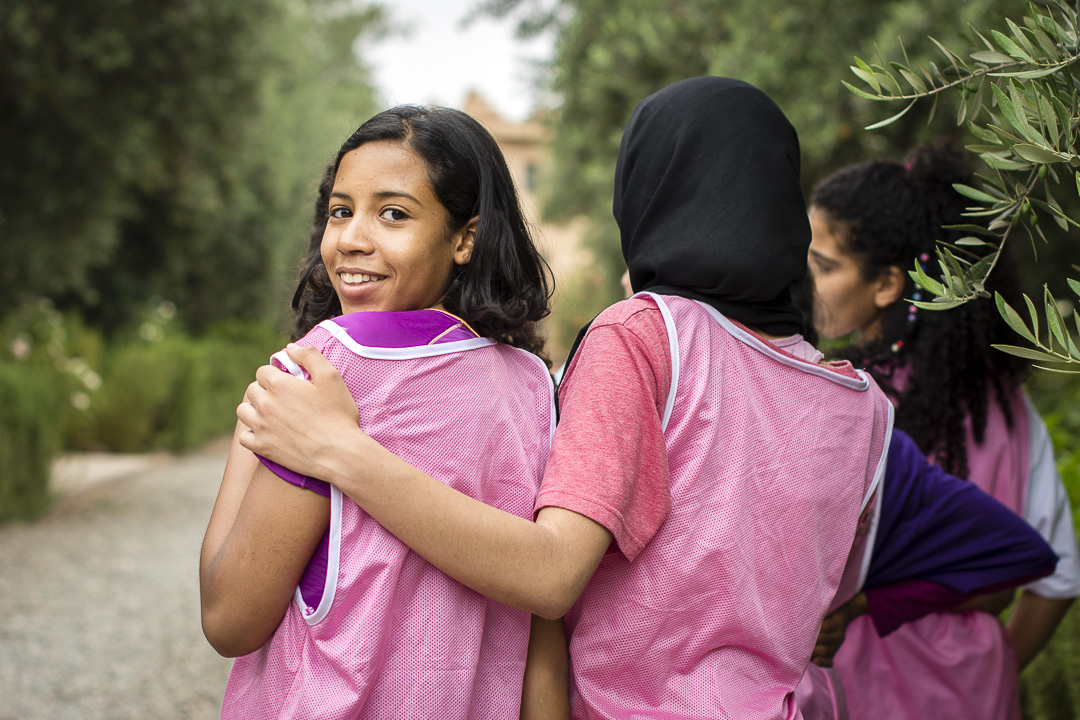 "I taught nine girls the program in the village where I live. From the very beginning the girls really enjoyed it as it changed their lives; they are now confident, content with themselves and making better grades."
- Habiba, PSB Empowerment Facilitator, Aghbalou, July 2018
Meriame
9th grader
What does Project Soar mean to you?
Project Soar is my second home, helping me with my schoolwork and my personal life.
What does it mean to be a Project Soar Girl?
As a Project Soar Girl, I am able to defend my rights.  I am worthy of respect, and I have value within my community.
What is your favorite book?
Malala Yousafzai because I learned that problems do not get sorted out by war, but are resolved through peace. I also learned that every girl is capable of speaking up for her rights.
What's a future goal?
To read 50 books with at least 100 pages.
Khaoula
9th grader
What does Project Soar mean to you?
Project Soar is a huge part of my life. I spend a lot of my time there. I learn a lot as well as have fun.
What does it mean to be a Project Soar Girl?
To be a PS girl means that I am a strong girl. I know my value and my rights, and I am fully responsible for my choices and my decisions.
What is your favorite activity at Project Soar?
The empowerment workshops are my favorite because they help me become confident to raise my hand in class, and to express myself knowing that everyone listens and cares about what I say.
What do you want to be when you grow up?
I want to be an engineer.
Fatima
9th grader
What does Project Soar mean to you?
Project Soar is a place where I belong. There are a lot of sweet people that I love there. I have freedom at Project Soar. I feel free there to do and say things I feel insecure to do or say in other places, such as in my home, outside, and sometimes at school. This place is my second home and its people are my 2nd family.
What does it mean to be a Project Soar Girl?
To be a PS Girl means to be changed for the better. I discovered many good qualities about myself and learned others. I can now plan my life and set goals in order for me to have a better future. I am an open-minded girl. I know how to think of various ways to approach a problem so I can have more than one chance to solve it.
What three words best describe you?
Funny, Brave and Independent
"It is important for my daughters to be Project Soar girls, because now they are empowered and know their value. They are strong, can speak up, and they have confidence."
- Father of PS Girls, Nisrine and Imane, Douar Laadam, February 2018